科研基盤S(分担),移動体観測に基づく交通ネットワークの動的リスクマネジメント,2014-2019 (代表:桑原雅夫)
第23回 BinN研究セミナー "Unsteady Behavior Modelling in Damaged Networks" (2/28-3/2)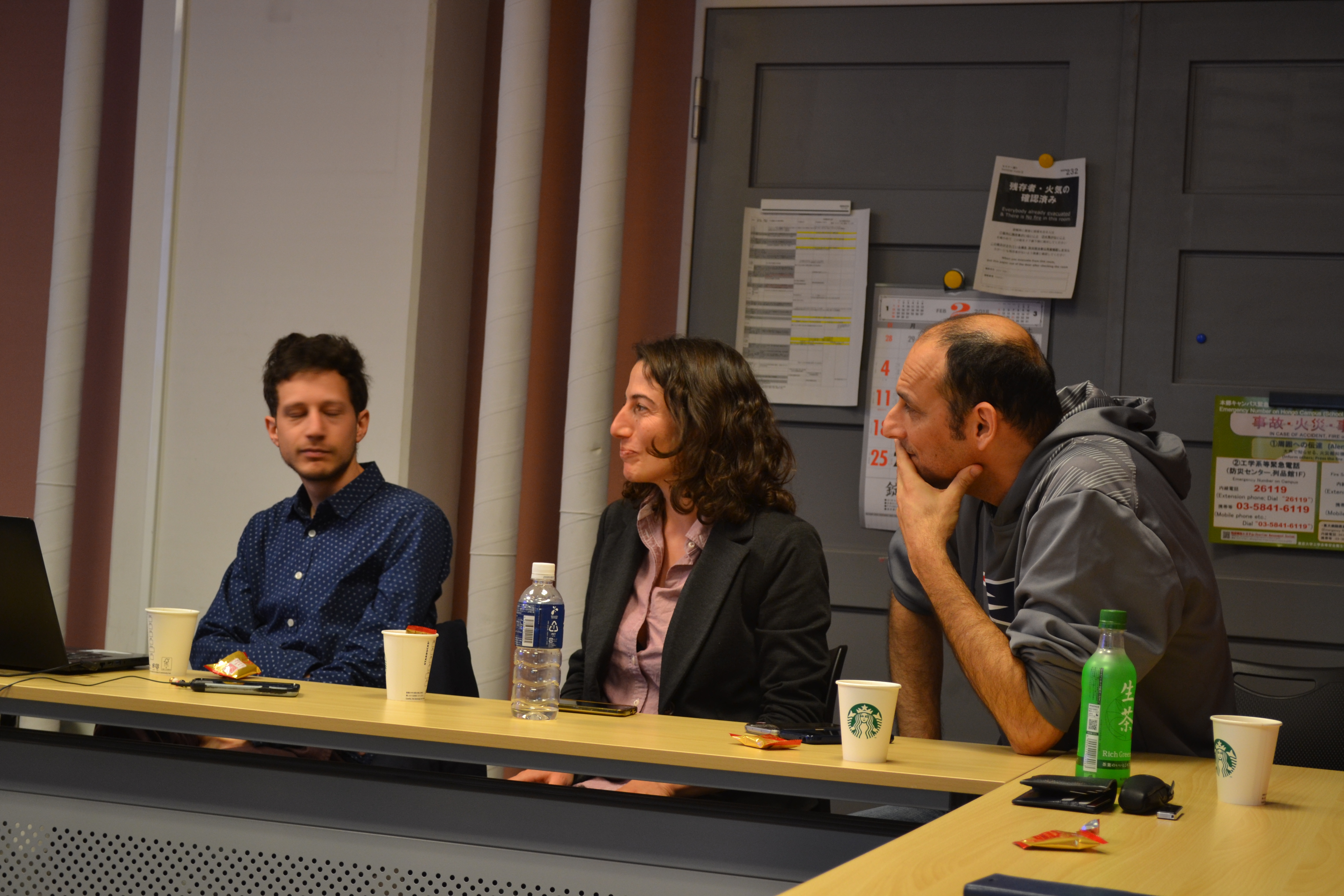 ●Sponsor:東京大学 BinN Studies Unit
●Date:2018/2/27(Tue.)~2018/3/2(Fri.)
●Venue:Seminar Room A, 4th Floor Building #1 at University of Tokyo, Hongo Campus 【Map】
●Entrance Fee:無料/Free

【概要/Program outline】
Our research program aims to develop multi-scale behavioral simulation and optimization of disaster management. In International Research Workshop, we would like to discuss our plan and agenda for studies of unsteady behavior modelling in damaged networks.
The abstract of each presentation is HERE.


【目的/Aims】
Our workshop and research seminar are an international forum of scholars, researchers, practitioners dedicated to the advancement of behavior modellings and damaged networks research. We aim to serve as a workshop and research seminar that brings together professionals workshop a wide range of disciplines interested in the study of the factors that influence unsteady behavior modelling in damaged networks, the formulation of new computational and analytical modeling methods and approaches for forecasting activity-travel modelling in damaged networks and it's observation technologies, and the analysis of the autonomous transportation impacts of a wide range of socio-economic, urban planning, and disaster scenarios.

【登壇者/Speakers】
Eiji Hato (University of Tokyo)
Schlomo Bekhor (Israel Technion)
Tomer Toledo (Israel Technion)
Junji Urata (Kobe University)
Hideki Yaginuma (Tokyo University of Science)
Keiichiro Hayakawa (TOYOTA Central Research Lab.)
Kayoko Hara (Nissan Motor Co.)
Giancarlos Troncoso Parady (University of Tokyo)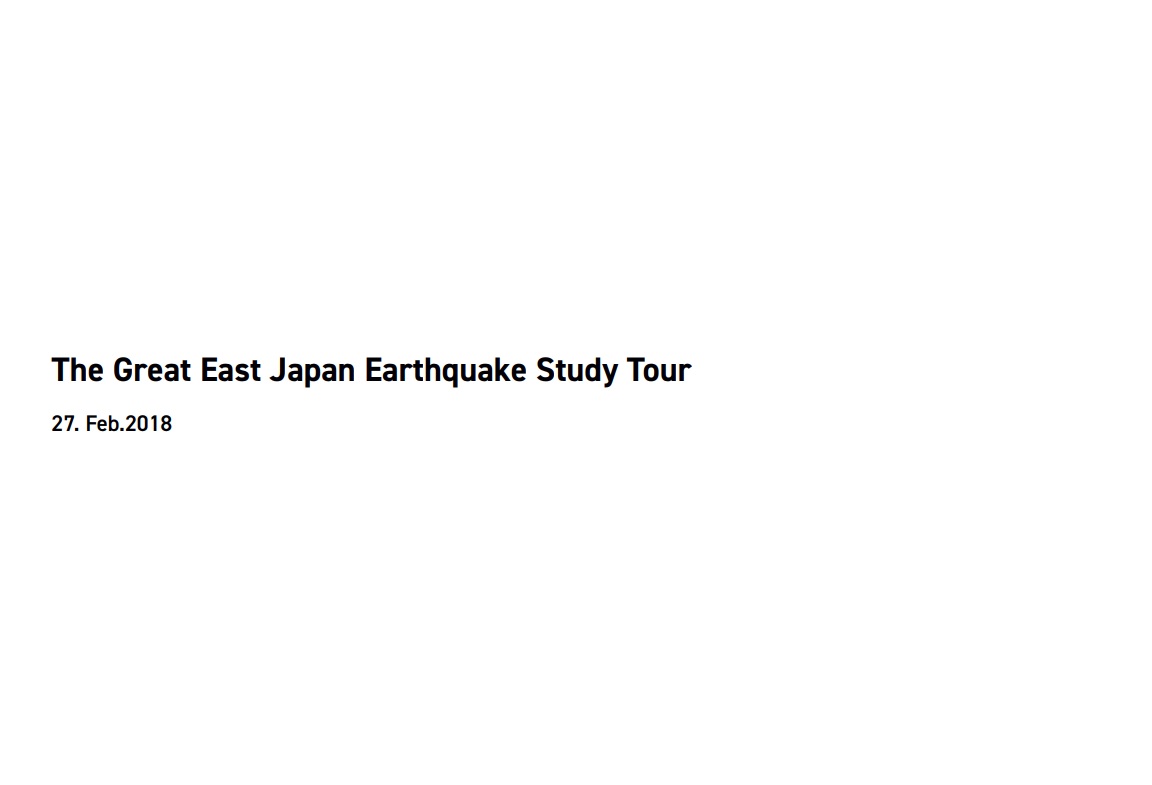 【プログラム/TimeTable】
2/27(Tue.)
East Japan Earthquake Study Tour
Click the right image for the detail.

2/28 (Wed.)
10:00-12:00 University of Tokyo Workshop
14:00-16:00 Israel Technion Topics Workshop
16:00-17:30 Open Discussion

*Resource paper
1. Dharmarathna & Hato -Comparison of β in differential disastrous networks
2. Troncoso -Accounting for spatial correlation in tsunami evacuation destination choice
3. Ueda & Hato -Dynamic discrete-continuous models for evacuation behavior analysis
4. Urata -Modeling convergence enhancement of social interactions for evacuation
5. Toledo - Data collection and modeling for Haifa wildfires evacuation.
6. Marom - Activity-based modeling for evacuation scenario.
7. Oliker - Frequency-based transit assignment model that considers online information
8. Bekhor - Framework for identifying critical network points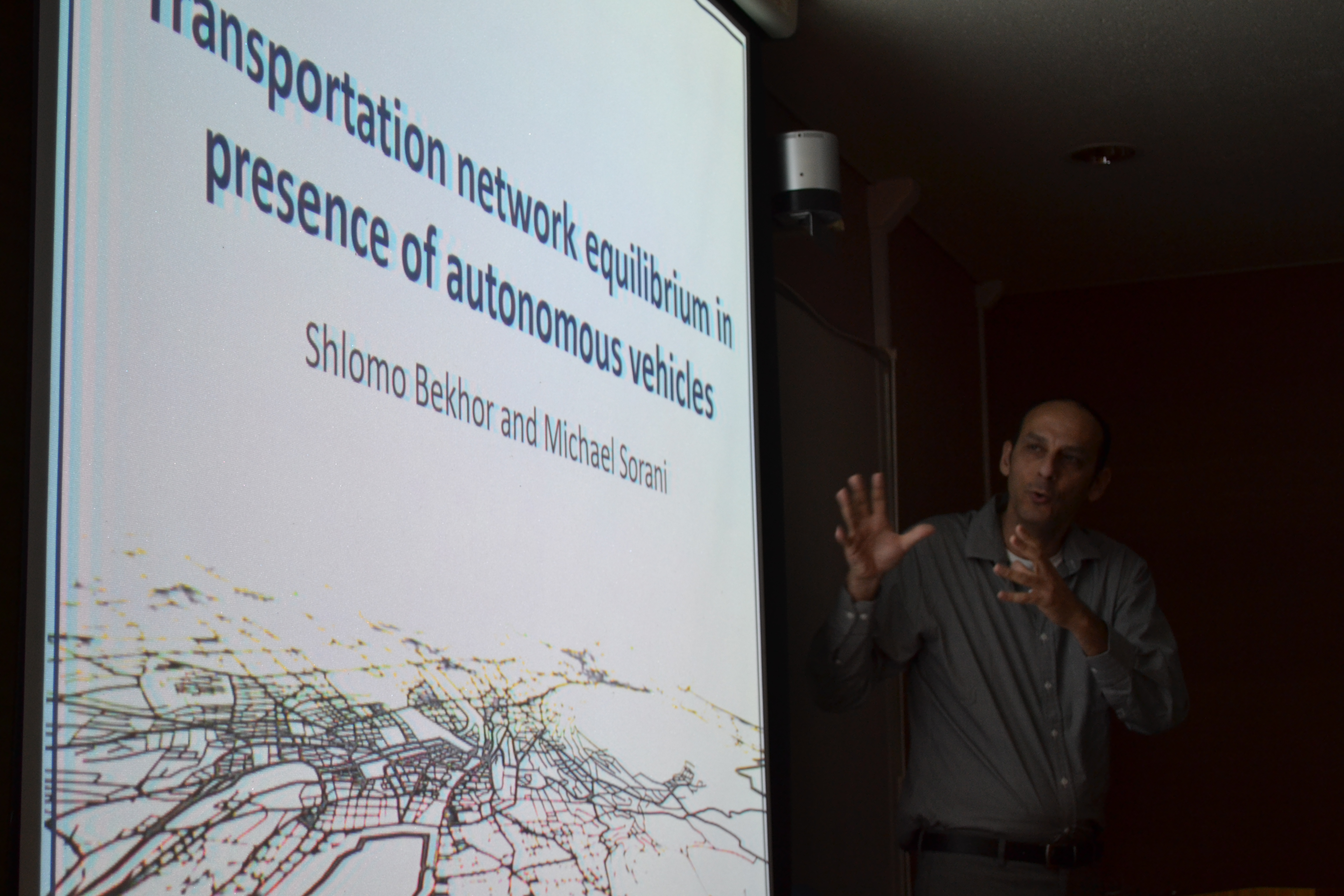 3/1 (Thu.)
14:00-17:00 9th International BinN Research Seminar
"Autonomous Vehicles Modelling and Its Network Evaluations"

*Resource paper
1. Toledo - Modeling driving behavior and simulation for autonomous vehicles
2. Bekhor - User equilibrium in the presence of autonomous vehicles
3. Hayakawa & Hato -Connected vehicle auction and it's mechanism design
4. Hara - Connected vehicle and sharing services implementation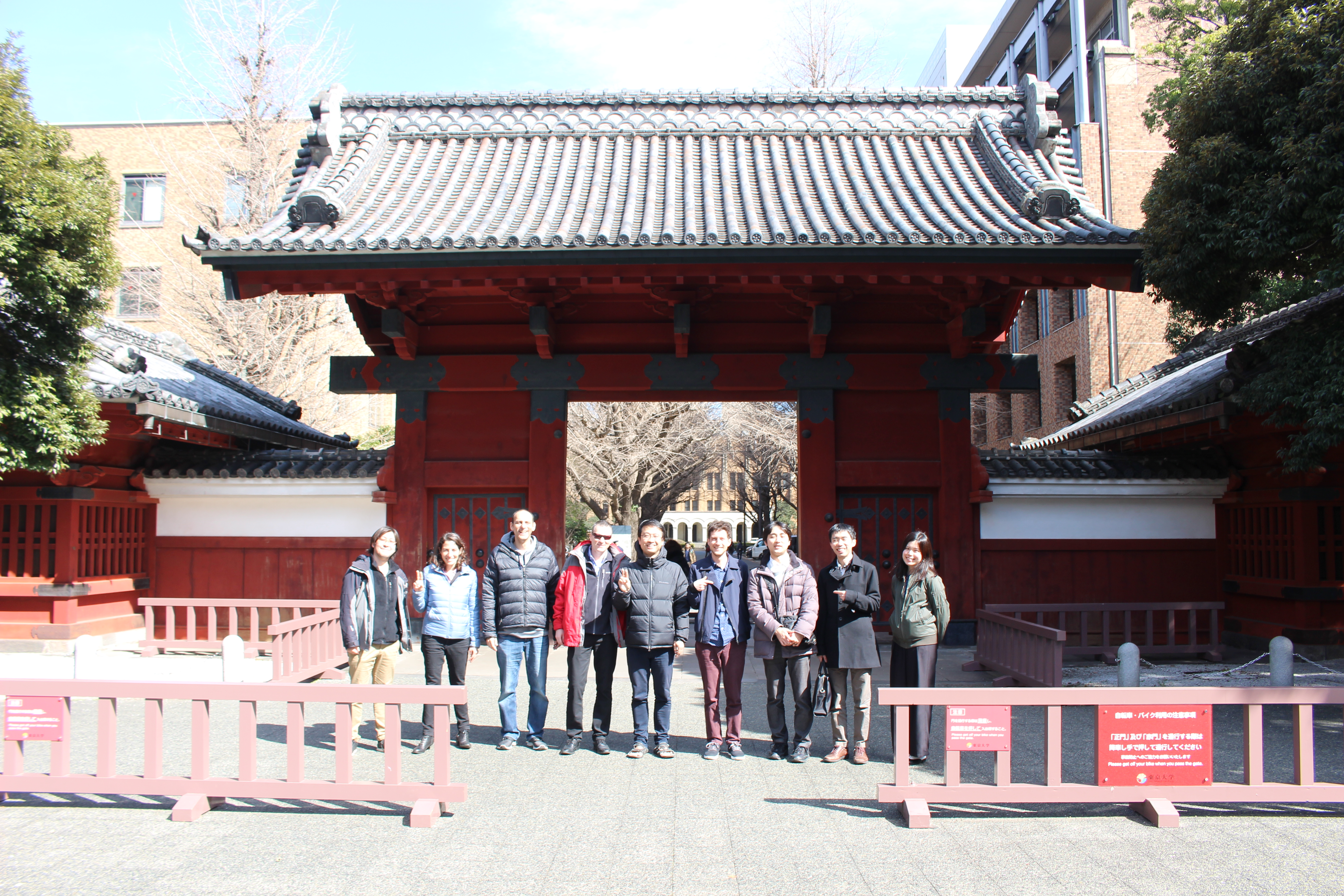 3/2(Fri.)
1000-1200 University of Tokyo Workshop
1400-1600 Israel Technion Topics Workshop
1600-1730 Collaborative Workshop for Publish and Future Work Discussion
1730-1800 Closing Remarks

*Resource paper
1. Parady -The effect of seawalls on tsunami evacuation departure time
2. Urata -An optimization for dynamic strategy of evacuation picking-up behavior
3. Yaginuma -Network reliability analysis under disaster situations in Shikoku
4. Yamano & Hato -New approach of travel behavior analysis based on probe data
5. Bekhor - Network design problem considering travel time and safety
6. Toledo - Optimization of operations control of public transportation networks


Thank you very much for participating in our workshop!
過去のセミナーのまとめはこちら